MINK (HMCo. #733)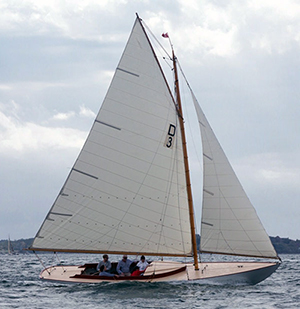 We've completed a "museum-quality" restoration of MINK, the 32' 1914 Herreshoff, and we continue to maintain her each year. MINK was HMCo's project #733, the first of what started life as the "733 class" and eventually became known as the Buzzards Bay 25. In our opinion, she represents one of Nathanael G. Herreshoff's best designs and also one of the Herreshoff Manufacturing Company's best products. Five boats were built for the Beverly Yacht Club (Marion, MA) in 1914; three are still sailing, and a fourth, ARIA (ex-WHITECAP), is on display at the Herreshoff Marine Museum. Over the years, MP&G has done extensive work to all four of the extant boats.
MINK's owner requested that we restore her to "as-built" condition, "warts and all," rather than using standard MP&G methods and techniques designed to increase what we refer to as the boat's "sailing life." We adopted a museum approach: emphasize careful disassembly, retain original materials and factory details (including flaws), and adhere to strict Herreshoff building practices.
MINK competed in her Centennial Regatta (2014) at the Herreshoff Marine Museum. The boat was re-rigged to the original specifications: galvanized wire sweated into cast bronze turnbuckles, manila and cotton running rigging, and replica cotton sails. She is outfitted with equipment that would have been provided by HMCo, which includes an original 25 lb. anchor with manila rode, replica cork life jackets, and a replica HMCo. hand bilge pump. MINK sails out of Noank, CT and competes regularly in classic racing events. Read more in MINK Goes Match Racing
MARIBEE (HMCo. #731)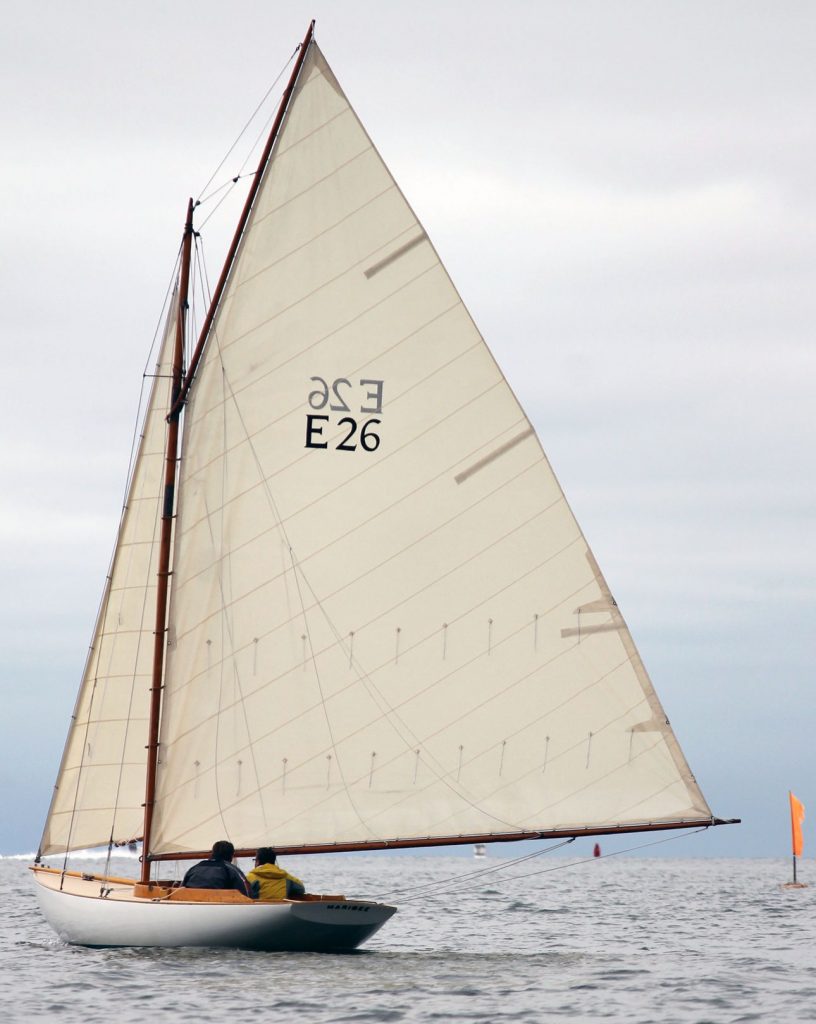 Another fun project was rebuilding MARIBEE, a Buzzards Bay 15 built in 1914. Maribee is a Buzzards Bay 15 built in 1914 and raced in the E-Class at the Beverly Yacht Club in Marion, MA. Only two hull numbers removed from MINK, Maribee was rebuilt by MP&G in 2015 for the same family that owns MINK (and in much the same manner). When she arrived at our shop, Maribee was in near-original condition (including rig and hardware) except for a plank keel and trunk that had been replaced by Ballentine's Boat Shop at some point. We took care to retain the original planking and decking, as well as her well worn and delicate coamings and trim. Maribee now sails out of Noank, CT.
AMORITA (NY 30)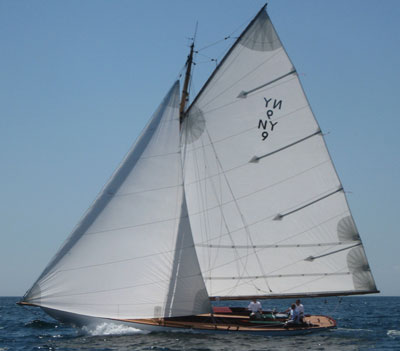 This well-known 43' 1905 Herreshoff "New York Thirty" has been in our care since the late 1990s. Over the years we have completed a number of structural upgrades and repairs in addition to annual commissioning and maintenance.
After she was severely damaged and sunk during a race in Newport RI, she returned to our shop to be rebuilt, with an emphasis on saving as much of the existing structure as possible while returning her to her original new-boat strength.
Spring Commissioning
Every year, MP&G commissions AMORITA and the Fife-designed Six-Meter CLARITY.
Potential Projects
MP&G always keeps an eye out for potential restoration candidates in case we can match clients with boats. On-site we have a partially restored Herreshoff 1931 Fishers Island 23. This boat is privately owned but would make an excellent daysailer and might be available to the right person.